Build your business with us
We help companies find their strategic target using creativity and technology. From strategy to marketing, from production to monitoring, we evaluate every step they make.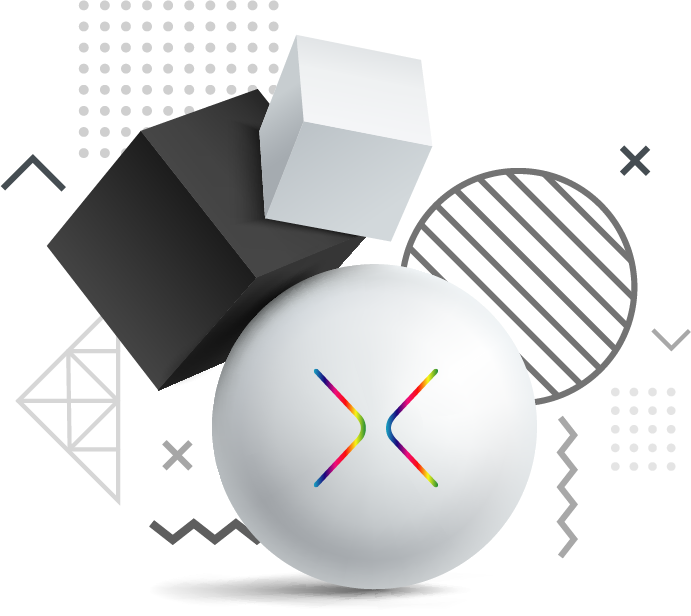 BRANDING
We are trying to uncover how your brand should be acting in the digital era and reveal all opportunities that you should deal with, using our market research tools. Digital things alongside business intelligence, rock!
CREATIVITY
We focus on transforming ideas into business. We design & build desire to clients, using user & customer evaluation methods. Our work is more than a logo, card or an ad. It's a game with people's minds, and that excites us!
FINTECH
We constantly build financial tools and innovative solutions to help your business thrive. We build financial software solutions & fintech software expertise that meet your every need.
INNOVATION
We believe that innovation is a great opportunity for growth. By building new products based on innovative technologies, we are trying to give your brand all the tools needed to be more interactive!
WHO IS X!TE?
We are the X!TE, we build, create, drink, eat, think and start over again.
We have a passion: To go further. It' s not a project we'll get paid for. It's a chance to find new paths in design, new trends, or build our own.
Building creative ideas and adjusting them to the digital and business life is the motivation behind every project we deal with.
Workadu.com
Easy business management platform for all sectors
Workadu is a smart online platform that offers you all the tools you need for your business - website, electronic issuance of documents & easy connection to it with the AADE myDATA, booking & appointment machine, eshop, QR menu, clientele and much more.
No technical knowledge, no facilities, no configuration needed and at minimal cost.
FIND OUT MORE